St. Mary's County Bureau of Criminal Investigations (BCI)
Jump to navigation
Jump to search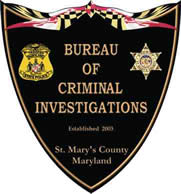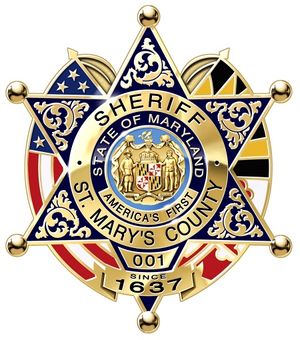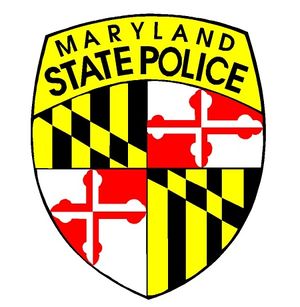 BCI is a police investigative team comprised of detectives from the St. Mary's County Sheriff's Office and the Maryland State Police, Leonardtown Barrack. The unit was established on July 1, 2003 and is based in Leonardtown, Maryland at the Sheriff's Office.
Within BCI are two units: Investigations and the Crime Laboratory. The Investigations Unit is responsible for the investigation of major crimes such as homicides, robberies and rapes.
BCI is commanded by Capt. Terry L. Black of the Sheriff's Office.
A similar unit in Calvert County is the Calvert Investigative Team (CIT). There is no similar group in Charles County.
Narcotics Division
The Narcotics Division is an investigative team comprised of Detectives from the St. Mary's County Sheriff's Office, Maryland State Police Drug Enforcement Division, and Federal Drug Agents (HIDTA Group 34). The Division was established on September 1st, 2007.
The Division is commanded by Lt. Daniel D. Alioto of the Sheriff's Office.
Investigation Process
The investigators assigned to BCI are responsible for obtaining information, developing suspects and leads, and gathering physical evidence.
Once all information has been obtained, Criminal Investigations is responsible for the arrest of the perpetrator of the crime and the preparation of the case for trial. The investigation is thoroughly reviewed and once approved, the case is forwarded to the States Attorney's Office for final review and preparation for trial.
The investigation is not complete until the case is brought before the States Attorney's Office and/or Grand Jury and tried in the District or Circuit Courts of St. Mary's County.