Odin's Court
Jump to navigation
Jump to search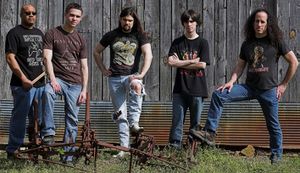 Odin's Court is an up and coming band from southern Maryland.
From the band's website: "Odin's Court is a Maryland, USA band that was initially formed by Matt Brookins in 2001. For the first 2 years the band struggled to find their sound, playing covers and originals ranging from classic rock to modern metal and everything in between. It was during this time that John Abella joined the group. By 2003 a stable lineup and vision were in place, and Odin's Court released the self financed album Driven By Fate. Over the next 3 years the band would go through 3 more lineup changes, eventually releasing another CD and a DVD (both self financed) and concurrently establishing a stable, cohesive unit that has been maintained to this day."
Album Releases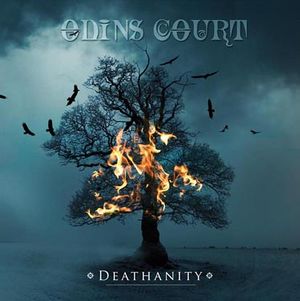 Deathanity How the band describes the album: "Deathanity is an ambitious concept album dealing with the effects mankind's actions are having on the planet. Alternate views are offered through the use of instrumentation, lyrics, sound effects, and various vocal clips. Ambience, dynamics, and soul are combined with complexity, groove, and energy in a song oriented structure, to create a unique, surreal landscape. Each song, dealing with a different theme, is accompanied by a newly created word and definition in the album art. Special guest vocalists include Tom Englund (Evergrey) and Tony Kakko (Sonata Arctica)."
External links